VILLA JASMINE
Villa Jasmine features a spacious 4 bedroom villa that can accommodate your whole family or group of friends. Enjoy the cozy living room, the fully equipped kitchen, and the private pool. This is the perfect place to relax and have fun together."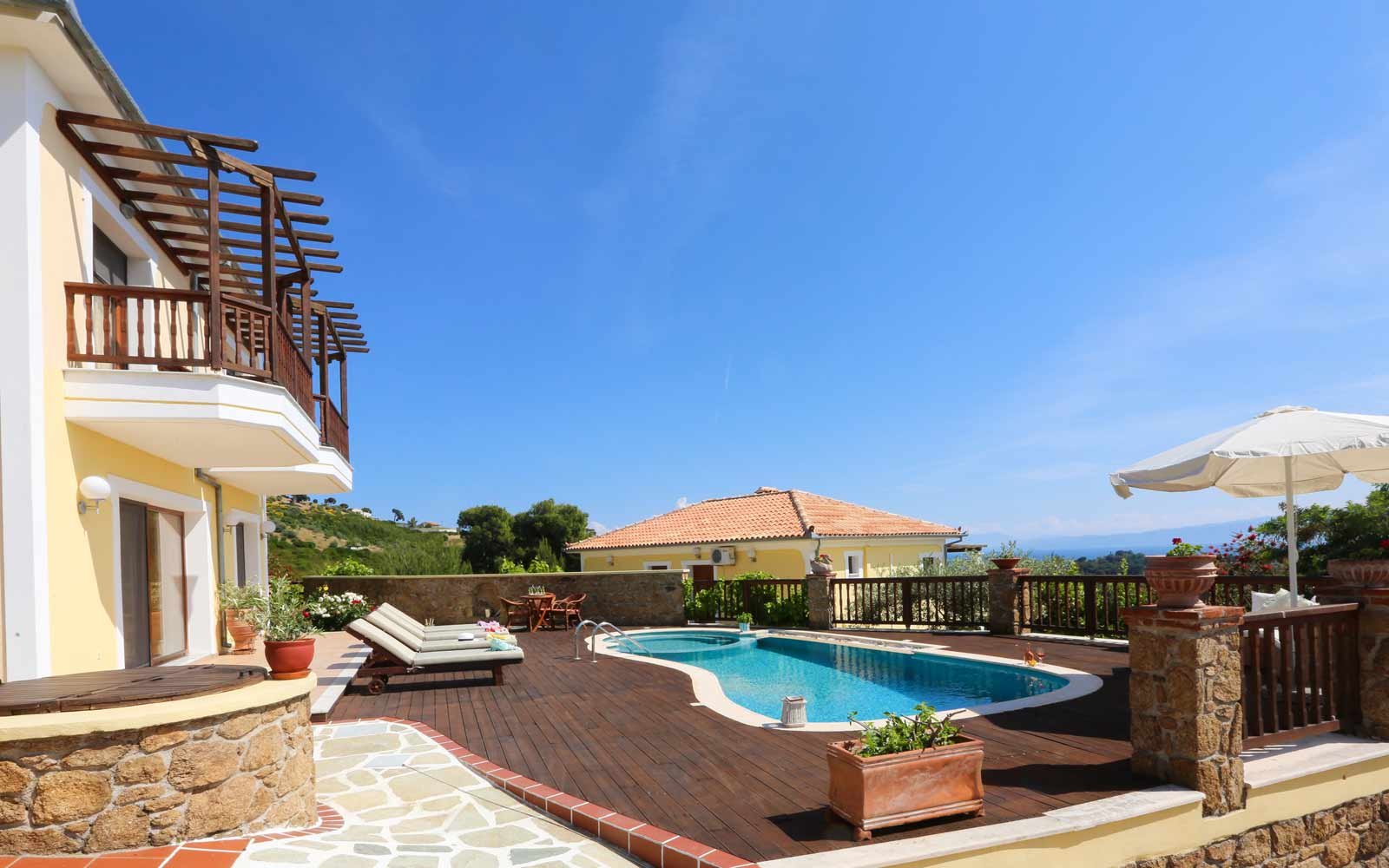 4-Bedroom Villa with 2 Bathrooms
Air Con

free WIFI

Sea view

Swimming pool

4 bedrooms

2 bathrooms
private pool and terrace
Each villa has a private pool in the terrace with sea and mountain view. The perfect combination for taking a refreshing dip and soaking up the sun while you enjoy Skiathos natural scenery. And when the night gets chilly, you can cozy up by the fireplace and enjoy some quality time with your loved ones. 
Contact us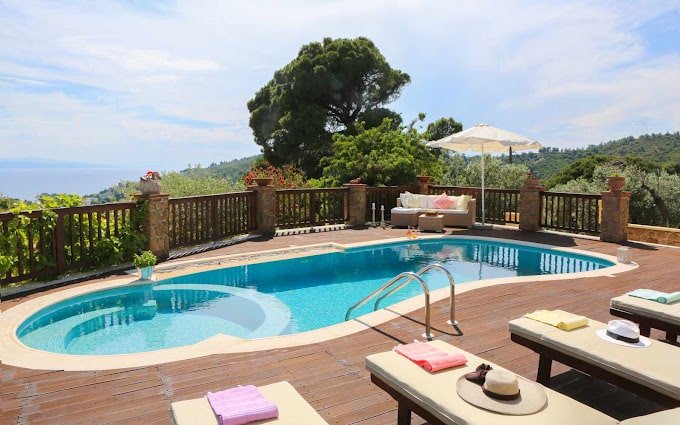 comfortable bedrooms
The villa has 4 spacious bedrooms and 2 bathrooms, complete with a bath and hairdryer. You'll also find a washing machine, tea and coffee maker, TV with cable channels, and a patio. With 6 beds, there's plenty of room for everyone to get a good night's sleep.
Contact us
Fully equipped facilities
This air-conditioned villa is designed to cater to your every need. It boasts a private entrance that ensures your privacy and security. The well-fitted kitchen comes equipped with all the modern amenities you need to whip up a delicious meal, including a stovetop, refrigerator, dishwasher, and kitchenware. You can also enjoy a barbecue day on the villa's premises.
Contact us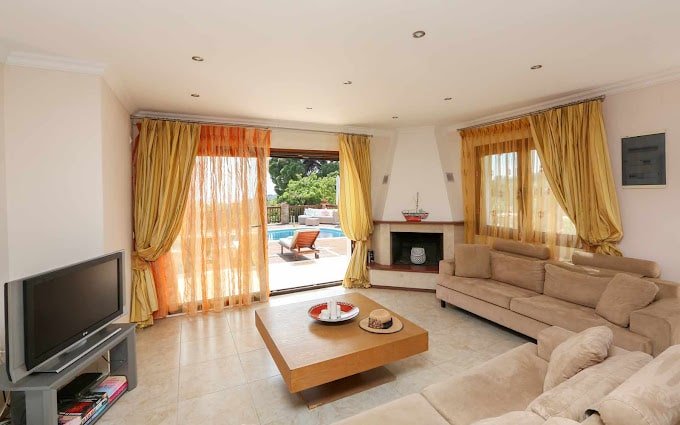 What People Say...
We are delighted to share the feedback of our guests who have spent their holidays at our villas.
A wonderful place to stay in the Troulos area.

We spent a week in the first-floor apartment of Villa Jasmine and we highly recommend it. The property offers free parking and is conveniently located near the beach, only a 10-minute drive away.

Enjoying a fortnight of tranquility amid nature

I had a wonderful time there for two weeks, enjoying the beautiful scenery and the comfortable amenities. The Jasmine Villa is a great choice for anyone who wants to relax and recharge."

Great value for groups and families

My friends and I rented both floors for a week. The location is away from the town but close to the beaches, especially if you have a car. Jasmine is a great choice for big groups and families.